Find the right method to paint your leather
Painting leather is the most simple method that you can choose. You are going to use a leather paint very covering. With this product, you can change totally the color of your leather swap from black to white for example. You could also hide the leather stains. This leather painting is found on motorbike jackets, couches, car leather, or some bags. There are different finishes of leather. To recognize them, check out our page: dye your leather.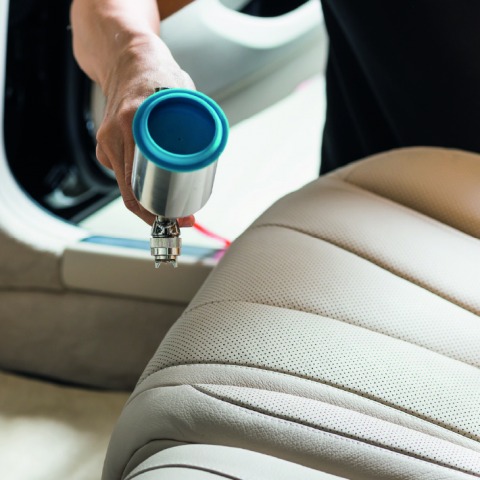 Videos
Discover all our videos
Which products should you use to paint leather?
To paint your leather, you will find on our site some products sold in kits, like the leather paint kit or separately. This task of painting leather is done in four steps. You first need to remove the fat and the paint. You are going to remove all the protection layers and clean your support. It is the main part of your work as you're going to create your hanging. You will then start the first step of the hanging (primer). This product "open your leather" and make easier the penetration of the color. Come next the pigmentation phase with our resicolor. Apply the colors by doing a thin layer, it's better to have height thin layers than two thick ones. To finish, you will apply the fixative, this finish varnish that protects your work and your leather. If the whole task is realized properly, you can keep this color between five and ten years, depending on the maintenance given to your leather afterward. Painting leather is an economic way to extend your leather life or change the decoration of your indoor.