We have been trying on the previous page to explain you how to proceed in the leather care. We separated the objects as sofas, the living-room furniture, armchairs in different pages. The leather sofa care can be done the same way as the leather living room furniture care and the leather couch care (or armchair). What you need to remember is that in order to care for leather well, what matter is its finish.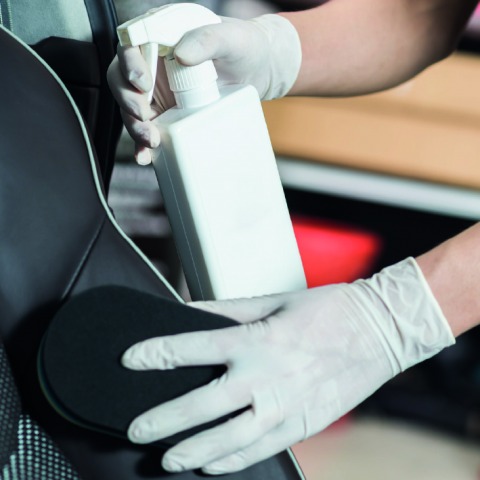 Videos
Discover all our videos
How to realize the leather sofa care?
To help you understanding this slight difference, we would invite you to our page: dye your leather. You will get all the details regarding how to recognize your type of finish.
When to realize the leather sofa care ?
There is no precise rule, you can proceed every three to six months, depending of its use. Beware not to care for leather or clean leather too often. It could weaken its protection. Re-hydrating too often can be harmful as leather too flexible becomes fragile. You need to find the right balance both ways. If your armchair is located in a public room, you can realize a leather cleaning daily. You will also need to protect it more often with our waterproofing or fixative . You can clean it every week but you can't re-hydrate it every week simply because you can give a new strength to your leather protection but you can't remove flexibility due to a re-hydration too frequent.