For the leather bag care , there is no specific advice of leather bags have pigmented finish. We would recommend you to do a test on a hidden part before applying at the front.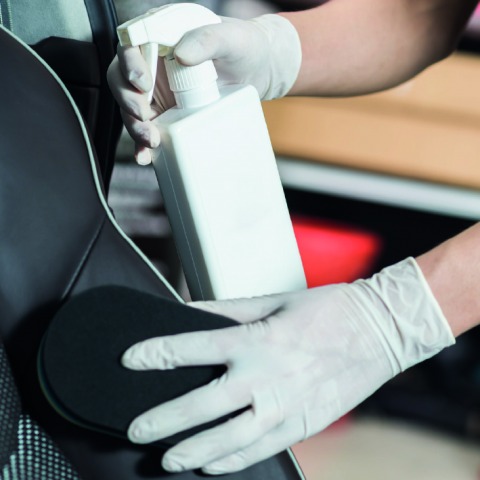 Videos
Discover all our videos
How to realize the leather bag care?
Prevention is really important for this type of leather. It is subject to friction more than any other leather. We recommend you to care for your leather regularly in order to avoid leather stains, colour fading or any other problems. Skin bags (crocodile, snake) do not need to be re-hydrated or less often than cow or sheep.
When to realize a leather bag care ?
The frequency of the leather bag care will depend of its use. For your seasonal bags, we would recommend you to realize the maintenance before the season and before putting it back in your closet. For bags used daily, once a month is a good frequency. It remains clean, flexible and protected. Leather bag care done regularly will avoid you seeing quickly colour disappearing on the angles. Pen stains will also be easier to remove. And what about the pleasure to have a bright and shiny bag?!