The leather dyeing is the method used to dye leather. It does exist three methods, the type of dye we offer is by far the most effective. It allows you to keep your leather in a good state for several years and it's easy to prepare.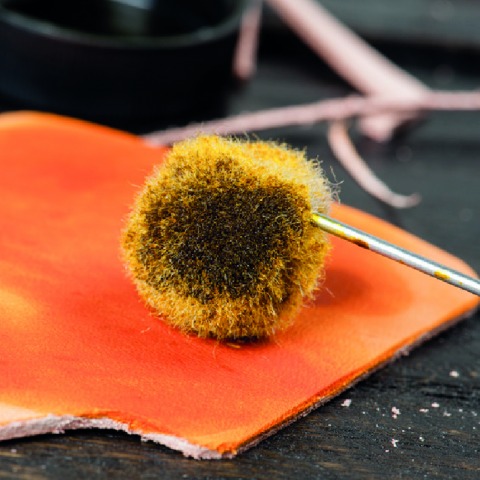 Videos
Discover all our videos
What is the of leather sofa dye?
It is a plain colour, generally stiffer than the anilines finishing or semi aniline. You can find it on leather car seats, leather motorbike seats and some type of leather couch.
What is the advantages of leather sofa dye ?
As shown below, this finishing is very robust, easy to use and look after. We would recommend you this type of finishing for clear leathers, for leathers that are used quite often or in a house with dogs or cats.
How correctly making your leather sofa dye ?
The dyeing of a leather sofais made by applying a very coveringlayer ofleather dye. You could for instance swap your black leather for a white one if you needed. In terms ofleather dyeing, we would recommend you ourleather dyekit. It contains all the products to realize the four steps. You could also order the products separately, the grease removing stripper, the primer, the resicolor and the fixative.