Dye the leather of your clothing allows you to keep it longer, to change its style, its colour and save money.
Products
Leather cleaner
This Polish leather stripper removes deep dirt from leather and imitation leather. Ideal for...
Leather shoes dye
Moisturizes and recolors leather, very easy to use, it will give a second life to your leather...
Home
Colouring balm revives colours of leather faded by time or sun. It leaves a coloured sheen on the...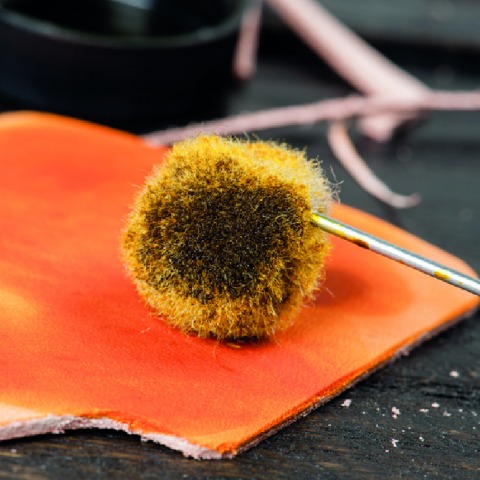 Videos
Discover all our videos
Why should you dye your leather jacket ?
Dyeing leather is less expensive than changing your jacket. There are different methods to colour leather. It is generally the support, meaning the clothing and its colour which will tell the work method. The origin of your leather (cow, sheep, pork) also matters. We are going to apply a leather paint on a leather motorbike suit and we will apply a leather dye on a lamb leather jacket.
How to dye your leather jacket ?
To make it easier, we are going to classify them in two families: Thick leathers: motorbikes suits, jackets… Thin Leathers: jackets, skirts… Generally, thick leathers are made from cow and thin ones made from lamb. For thick leathers, use our Leather paint kit and for thin ones, use our Leather dye kit. Kits are divided in three different sizes with a large range of colours. You could also order the products separately, in size requested.