All automotive leathers are pigmented leathers. To understand the different finishes I invite you to visit our page to colour the leather. The auto leather colouring is carried out with specific car leather products.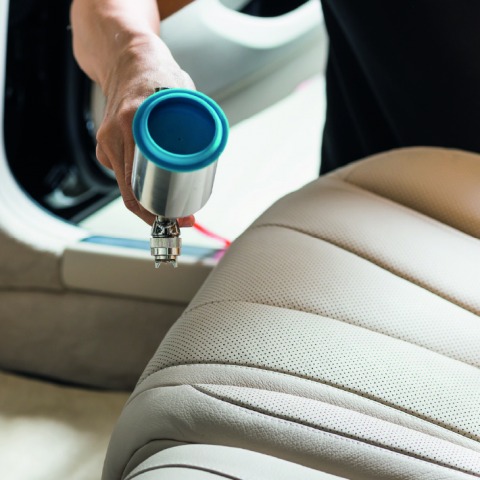 Videos
Discover all our videos
What is an auto leather colouring?
This is called a pigmentation, made with a leather paint, very covering and very resistant, it will allow you to achieve the color of your choice. Auto leather colouring is the easiest finish to achieve. You will find on the market a lot of products for car leather, be careful not to confuse a leather waxing, with a leather coloration.
When to make an auto leather colouring?
If you want to do a durable job over time, you will need to dye your leather in several steps. All leathers are varnished, so you must remove this fixative, then you will have to apply a primer, the hanging preview, the resicolor and then the fixative. You can find all these products separately or sold in kit, as in the coloring kit, we also provide you with methodologies and complete instructions. Pads and spatulas to apply the products. This work is fast, count one day to a day and a half of work for a complete car interior, thanks to our car leather products you can do your leather coloring car for five to ten years, the time varies depending on how your car is maintained.