Care of white leather is not a complicated procedure. Regardless of the application, whether sofas, armchairs, bags or shoes, the leather used will be pigmented.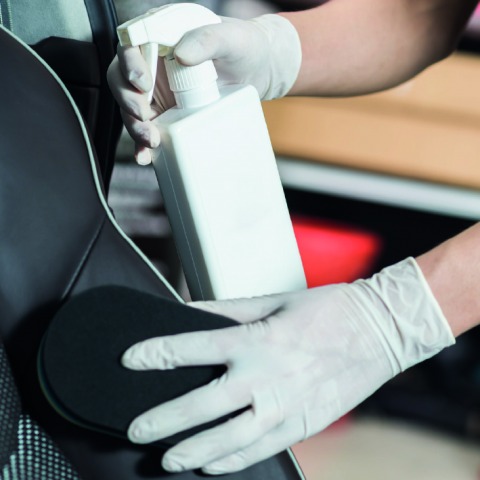 Videos
Discover all our videos
What is caring of white leather?
Care of white leather is a generic term, and under care of the leather one might include cleaning, conditioning and protecting the leather. Care of white leather will most often involve actual cleansing of the leather due to its light pigmentation. How often do you need to clean white leather? You can do it every day if you wish, but it is essential to maintain the level of the protective coating on the leather at all times. Even with our gentle leather shampoo, the protective coating will be reduced and will wear away more rapidly if the shampoo is used more frequently than is recommended. As white leather shows marks and dirt more readily, you may want to clean it more often, and many of our customers contact us when it is too late. If you use strong or harsh cleansing agents they will rapidly destroy or wear away the leather protection, causing patches to appear: this causes the leather to mark more easily and show dirt more rapidly. Thus it becomes more and more difficult to get it clean, and even more difficult to recover the original whiteness. It is very important to follow our recommendations, using good cleansing agents at the right time. Care of white leather involves prevention in order to avoid problems and keeping your sofa or shoes looking good... for as long as possible.