It is crucial for your sofas, car seats, handbags, or any other object to proceeding regularly to leather care. Caring for leather is mandatory if you wish to conserve your belongings in a good state.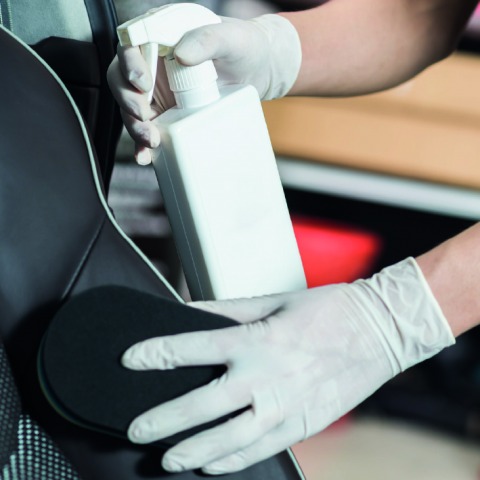 Videos
Discover all our videos
The leather enemies like sun or sebum weaken every day a little more your leather. Caring for leather results in protecting from all attacks and helps to resist to frictions, for couches and armchair especially. To understand why it is important to process in leather sofa care for example, you need to understand the way they are made. To give a color to your leathers, we proceed with two different methods (in most of cases).

For pigmented leathers: We take the skin, keep it in a colored bath, then apply a layer of color on the surface and a fixative (varnish) to protect the color and the leather. This finish is the most robust, the safest and the easiest to look after.

For semi-aniline leathers: We apply the same method as for the pigmented leathers but during the final step, we will add a colorant to the varnish. This finish allows you to get marbled leathers. However, it remains more fragile.

The fixative weakens more or less fast. Always faster when it is mixed with a colorant and when it starts cracking. It creates discolorations, clearer parts on your leather.

Care for leather helps to keep its flexibility so the colors and fixatives do not get tensions from the inside to the outside. Cleaning leather allows the fixative resisting the sebum influence or in other terms, proofing your leather gives it extra strength. We would recommend you to care for leather once every three months for car equipment, once every six months for living room furniture and once a month for shoes and handbags.