What is a dye for a leather armchair?
A leather dye is a way to colour your leather, it can also be called a patina. This method allows to obtain a color with shades, reflections. They are generally warm colours, pleasant to the touch. This process can be found on old leather, club chairs, cases, shoes.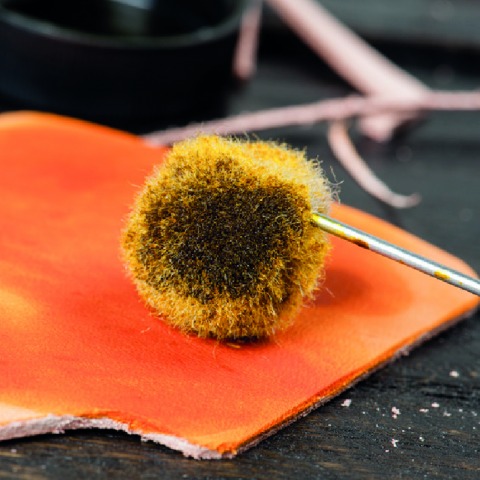 Videos
Discover all our videos
When to apply a leather armchair stain?
You will only apply the leather armchair stain if your leather does not have a leather stain. This very natural process does not give a covering but translucent colour, so if your leather is stained, it will always show through transparency. If this is the case, I advise you to follow this link: leather colouring we will indicate you another procedure to renovate your leather.
What products should I use to dye a leather bag?
We will recommend our patina kits, which come in three different sizes and a large number of colours. You will find all the products, notices and methodology necessary to carry out this work. If you do not wish to order a kit or if you have ordered a kit and only one product is missing, please note that you can also order them separately. Leather cleaner, leather balm or our leather cream with a leather dye, this second solution allows you to create your own color, and the hairspray.