There are several methods to give colour to your leather. Leather shoe dyes allow leather to age and give it reflections of different colours. This type of leather dye is applied to Richelieu, Derby, rarely to sneakers for example. This type of application also allows you to manage the shine of your leather.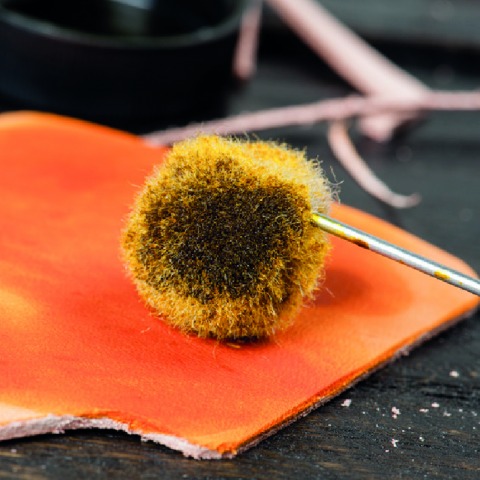 Videos
Discover all our videos
What is a dye for leather shoes?
Dyeing the leather of your shoes allows you to keep them longer. Leather dyeing is made from leather cream made to moisturize it. Mix with leather dyes. Dyeing leather shoes also allows you to change colour, to give them different reflections, more depth.
Which products should be used to dye a leather shoe?
You can apply the leather shoe stain as many times as you like. The process is quite simple, it is especially durable over time. It is not necessary for you to colour the leather every month, for example. Our products are not leather polishes, we can consider them as self-fixing, even if we recommend the use of hairspray, they are generally much more penetrating than the products you can find in store.
To dye your leather, we recommend 3 products:
the leather cleaner that will break the barrier usually made with a wax base, this step has the effect of making the leather lighter and more porous.
The leather balm which is composed of our leather cream plus a leather colouring agent, you can order the product ready to use or create your own colours. In this type of exercise we always advise you to obtain your colour by superimposing the layers of colouring in order to obtain a beautiful patina, i.e. depth, shades and brilliance.
Once your patina work is finished, all you have to do is fix (varnish) your leather so that it does not move or stain itself.