The maintenance of motorcycle leather is quite easy, even very easy. It is a pigmented leather, very strong leather. It is very important to maintain your leather regularly, bad weather, grease, insects, all these elements make your leather, even very strong, suffer daily.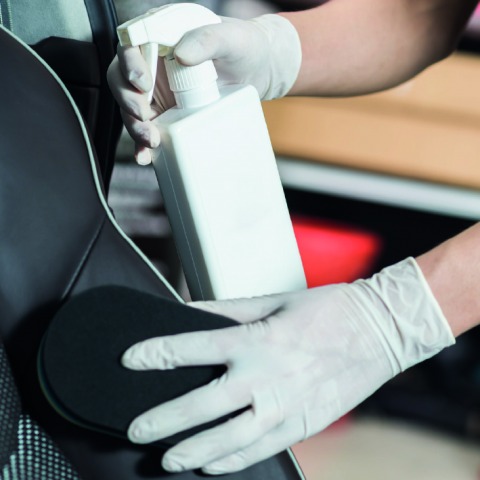 Videos
Discover all our videos
How to carry out motorcycle leather maintenance?
The maintenance of motorcycle leather, whether it is your gloves, your overalls, your tank covers, the saddles (often the saddles are made of imitation leather, except on American or other custom), the boots, is carried out in several steps, the leather cleaning, the leather maintenance and the leather protection. So we can say that the maintenance of motorcycle leather is carried out in three stages.
Which product should I use for motorcycle leather care?
For the first step of motorcycle leather care use our leather shampoo, use our silk bristle brush, you can degrease your leather, which avoids impurities penetrating during the second step which consists in hydrating your leather with our leather cream. The last step being the protection of the leather, we advise you to use our waterproofing agent, which creates a "barrier" between the leather and the aggressions it can undergo, water, animals, grease... If your suit is too hard, or your gloves, you can use our moisturizing milk by applying it as follows: apply this product twice a day for three to four days, your leather will automatically soften. Wait a few days before repeating the operation or risk seeing your leather become too soft. With the help of our products you will work with a range intended for professionals, therefore much more effective than the products you can find in supermarkets or drugstores.