Lambskin is by far the most supple leather and the easiest to maintain. It is often called dipped leather, as the leather is dipped into a dye bath to colour it. We use a fixative to protect the dye and the leather.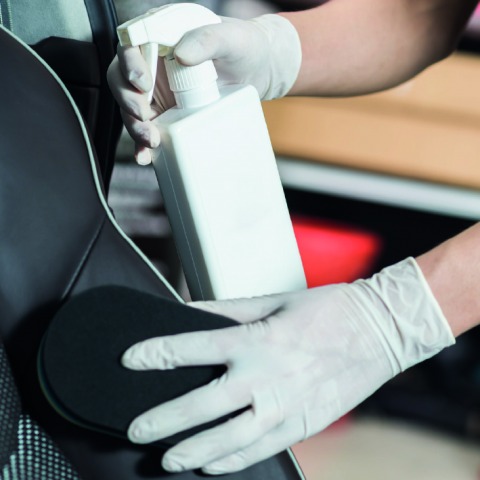 Videos
Discover all our videos
What is caring of lambskin leather?
Generally the fixative layer is of a very fine gauge, in order to keep as much of the soft feel as possible with the leather having a very silky surface. Care of such leather is of paramount importance. As a natural product, it is fragile, highly porous and marks easily. Regular care of lambskin protects it from any staining. Lambskin must be kept as hydrated as possible, saturating the leather, so that it will not absorb other liquids such as ink, sebum or anything else that might stain the leather. So what product is used in caring for lambskin? Carefully select the products that you use. As it is so delicate, it needs the utmost attention. So the ideal product is leather cream, which will nourish and soften the leather whilst preserving the feel. You can also use colour balm to revive the colour and nourish the leather. For protection we recommend our waterproofing compound. How do you identify lambskin? It is often used to make up clothing, and as it is very soft you will find it as jackets, skirts and trousers. Sheepskin is not lambskin; as an example, flying jackets are not made of lambskin. If you want further details you can contact us and we will help you to identify your leather so that you can give it proper care if it is lambskin.