What is the colouring of a leather armchair?
In this category we will explain and guide you to find a solution for the colouring of your leather chair. As we explain it to you in this site, we are a leather product manufacturer so we can explain and find a solution for you. If you have any doubts about the work to be done, we strongly advise you to contact us, we will help you to find the best solution for the colouring of your leather chair.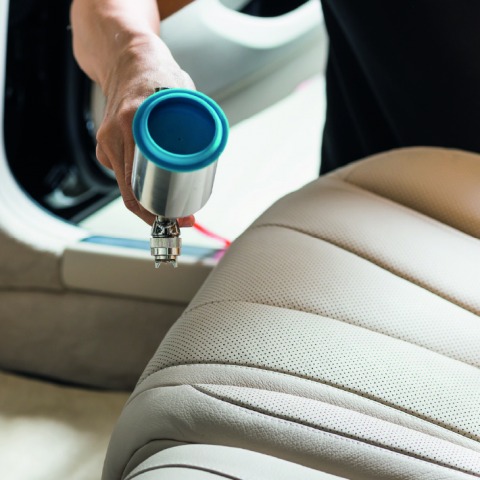 Videos
Discover all our videos
How to colour your leather armchair?
Before you start colouring your leather armchair it is very important to know the finish of your leather, know how the manufacturer to do the colouring of your leather, there are three of them. Pigmented finish, semi aniline or aniline, I invite you to go to this page if you want to know yours: colour the leather
It is important, whatever your finish, to work in several steps. We offer all our products as a kit to simplify your choice, and separately if you prefer to take only one item.
The advantages of a leather armchair colouring?
 A colouring or pigmentation is the easiest to achieve, the most resistant finish, it also allows you to change the colour of your leather. After stripping your leather, which consists in removing all protection from your leather, you will apply a primer, then a pigment based leather paint, and a varnish that we call fixative. All our products are accompanied by instructions and methodologies, you can contact us at any time if you have any questions about this work.