What is the colouring of a leather sofa?
The colouring of leather is the method used to colour the leather. There are three of them, this type of colouring of a leather sofa is by far the most robust, it allows you to keep your leather in good condition for many years, it is easy to repair again. It is a solid colour, generally more rigid than aniline or semi-aniline finishes and can be found on car leather, motorcycle leather and some leather sofas.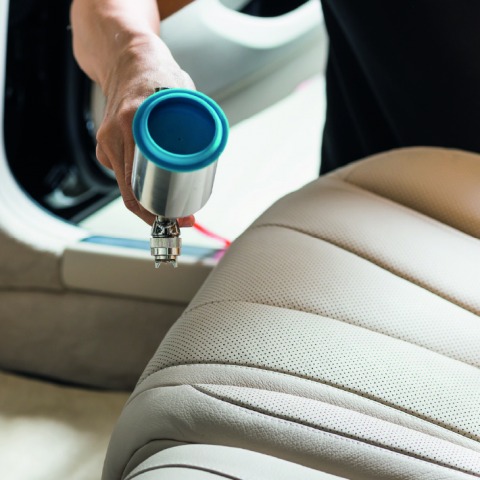 Videos
Discover all our videos
The advantages of a leather sofa colouring?
As indicated above, this finish is very robust, easy to use and maintain, we recommend this type of finish for light leathers, for high traffic leathers, or for example a family with young children, or a house with cats and dogs.
How to correctly carry out your leather colouring?
The colouring of a leather sofa consists in applying a very covering leather paint you can change a leather from black to white if you wish. For the colouring of your leather we recommend our colouring kit, it contains all the products to carry out the 4 steps, you can also order the products separately, the stripper-degreaser, the hanging preview, the resicolor and the fixative