How to colour your leather jacket?
Before starting this work it is important to know the finish of your leather in order to choose the right leather products and the right method. For this reason we invite you to contact us directly or send us a photo of your item in order to make the colouring of your leather jacket in the best conditions.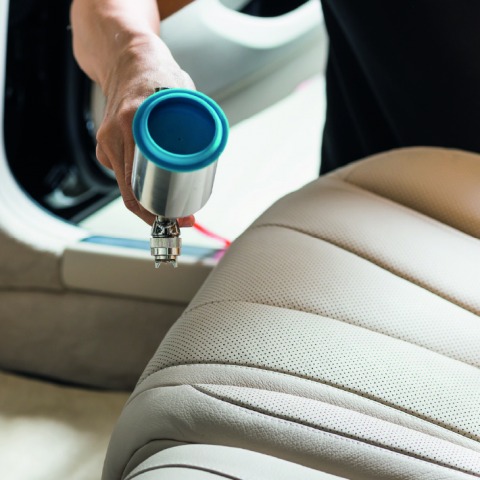 Videos
Discover all our videos
Why colour your leather jacket?
You can colour your leather jacket, but before you start this work it is important to know its finish. You can't colour your leather jacket just anyhow. A jacket in lambskin cannot be worked like a motorcycle jacket for example. There are two major finishes, aniline or pigmented. Pigment-based or dye-based colour. We advise you to send us pictures, we will guide you and help you to choose the right products, the right method. Leather colouring allows you to enhance its colour, change its colour (this is not possible in all cases), repair colour loss...
How do you colour your leather jacket?
For all leather finishes we advise you to work in three steps, the first one will consist in preparing your leather, for this you will use the leather cleaner, you will colour with a coloured resin or leather paint or balm depending on your finish, hence the importance of our help, a motorcycle leather can use all three products even if coloured resin or resicolor are the most recommended, on the other hand, lambskin jackets will have to be worked with a colouring balm, you will finish the work with a fixative. We have provided you with kits containing all the products, you can also buy them separately, or even make your own colour.