Create your leather patina
Thanks to our products you will be able to create your own patina. A patina is a nuanced colour that gives your leather an aged appearance, reflections of depth, nuances.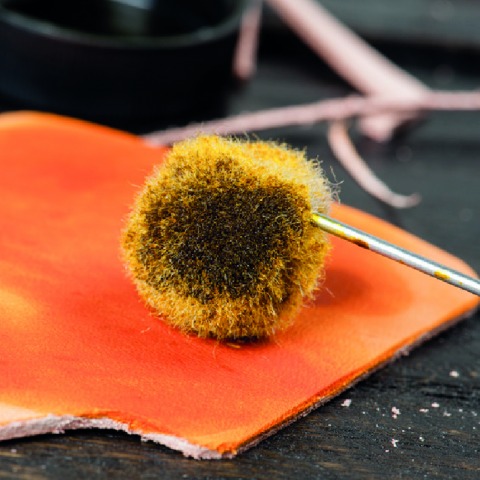 Videos
Discover all our videos
Why create your own patina?
To achieve your patina you need a colour and a base. The colors of a patina are colorants. The dyes are very concentrated and you need very little in your dosage if you want to work easily. A too concentrated shade is difficult to use it does not accept the error because it will hardly put on the leather it will dye it "too quickly". So to work simply and easily we advise you to work with a colour dosage of 5% to 10%.
To work you need a base, in most cases we will recommend our leather cream, by mixing the leather cream and the colouring you will obtain a product that we at Alta call colouring balm.
We recommend that you apply it as simply as possible with a cloth.
How to achieve its patina?
To achieve a beautiful patina we will advise you to work as often as possible with two dyes. For example, for a Club chair, a light brown and a dark brown colour are most often used. Or at times we use only one color but we will apply it once at 5% and once at 10%.
We always work from the lightest to the darkest colour, and we apply a last layer of light colour. The colour is obtained by superimposing the layers, whatever the layers, it is always necessary to apply the products in thin layers.
There is a second solution to make a patina, but for this you will need a gun and a compressor, apply the products with a gun. For this kind of work we will help you directly, we apply this method when the leather is too damaged, too stained.