All the leathered car seats are pigmented leathers. To understand the different types of finishes, I would invite you to go on our page: dyeing leather. The car leather dye is made with some specific leathered car seats products.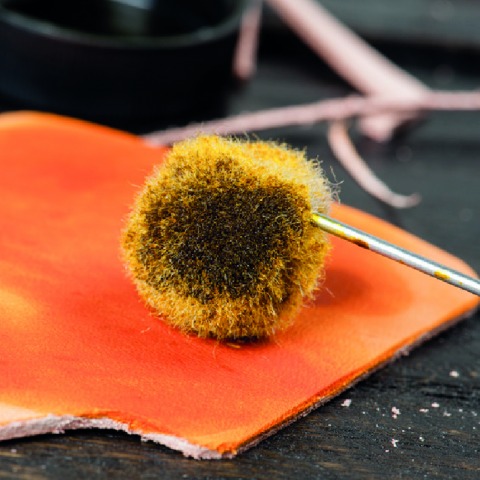 Videos
Discover all our videos
What is a car leather dye?
That's what we call pigmentation. Realized with a leather dye, very covering and resistant, it will allow you to get the colour of your choice. The car leather dye is the easiest finishing to realize. You will find on the market a lot of products for car leathers. Be careful not to mix a leather polishing with a leather dyeing.
When to accomplish a car leather dye ?
If you wish to realize a long-lasting work, you will have to dye your leather in several steps. All leathers are varnished. You will first need to remove this fixative, then apply a layer of primer, the resicolor and the fixative. You can find all these products separately or sold in kit. As in the leather dye kit, we will supply also the methods and the user guide. You will also get cotton cloth and soft felt in order to work properly with our products. This work is fast, about one day to one day and a half of work for the whole inside of your car. Our leather car seats products can last five to ten years, time changes depending on your car state.