What is the leather dye?
The dye of leather is the method used to apply color on leather. There are three different. You will find their user guide by clicking on this link to dye your leather. On our website, in order to make it easier for you we separated the three methods and named them differently.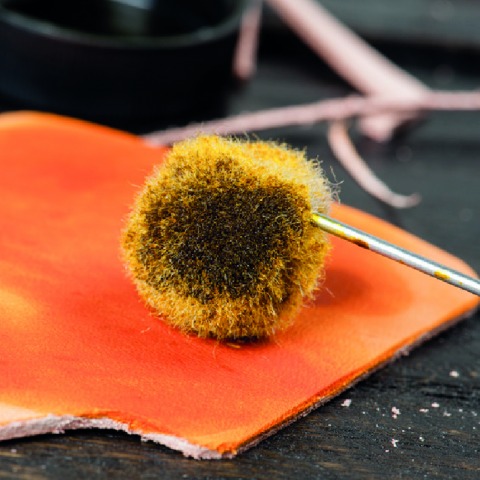 Videos
Discover all our videos
Leather dyeing consists of applying a balm composed of our leather cream and a leather dye. This work consists of skating, i.e. aging your leather, giving it shades of color. You will find this work on Club chairs for example. It is a very soft finish, which respects the touch of the leather, but it remains very fragile, see our page: leather stain. To carry out the work of dyeing the leather, we recommend our patina kit or our patina restoration kit if your leather has holes.
You can order our products in kit form or separately to apply the leather dye to different substrates. You will find on our website pages for the dyeing of leather sofas and the dyeing of car leather. We present each page of the site as an advice sheet, giving you as much information as possible in order to make you autonomous, but you can contact us at any time, before, during or after your work.