The leather care is a generic term for several actions as the leather cleaning, the leather care, the leather protection. For the care of your leather furniture, you must first know its finish.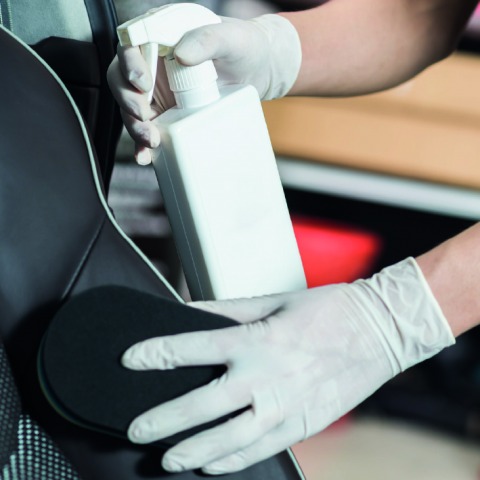 Videos
Discover all our videos
How to realize lounge leather care?
For more details, you can check our page: dye your leather. You need to know the exact type of finish you have in order to apply the right products for the leather care. The pigmented leathers have a plain colour. With a robust finish, they will bear all the leather products you will find on our website. The aniline leathers that you will recognize because of their marbled colour are more fragile. You can't use all our products with those ones.
When to realize your lounge leather care ?
You will realize the lounge leather care about every six months. A little more often for the white leather sofa care. For the pigmented leather care, you can use our leather degreaser, our leather soap, our leather cream and our waterproofing. The leather degreaser will help absorbing the sebum or any other leather stain of fatty material. Use the leather soap with its brush to clean leather. The leather cream will re-hydrate and the waterproofing will protect. For the furniture leather care with aniline finish, you will use our leather degreaser, the leather cream or the colorant balm and the fixative. Naturally more fragile, this finish can't get wet. We would strongly recommend you not to use soap, it could result in having haloes.