The car equipments leather is made with a finish pigmented. It is by far the most robust finish. However, for leathered car equipments, there is a component added inside that strengthens but also weakens that finish. To care for your leather car properly, you need to look after it regularly.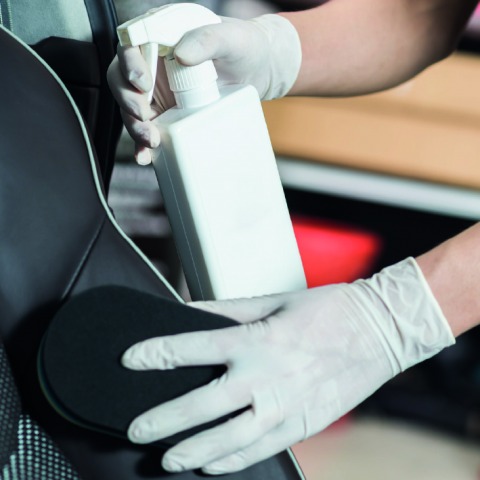 Videos
Discover all our videos
When to carry out the maintenance of a car leather?
You can carry out the car leather maintenance as often as you like, at least the leather cleaning of your seats. For this we advise you to use our leather shampoo with our brush daily and every three months or so moisturise your leather with our leather cream. By respecting our recommendations you will avoid inconveniences such as depigmentation on the left side of the driver's seat, also on the central armrests. Regular maintenance of car leathers will prevent dust from becoming embedded in the grain of the leather, especially visible on beige and light leathers. Caring for leather steering wheels should be carried out in the same way as caring for leather seats. The steering wheels are in contact with our hands, our sweat is very harmful to the leather, hence the importance of regular maintenance to avoid a blackening of the leather, meaning a soiling of the leather, very often irremediably, sometimes leading to a change of leather.