How to change the color of your leather.
Not many people know this, but it is possible to change the colour of your leather. You can obtain a lighter or darker colour, or even create reflections.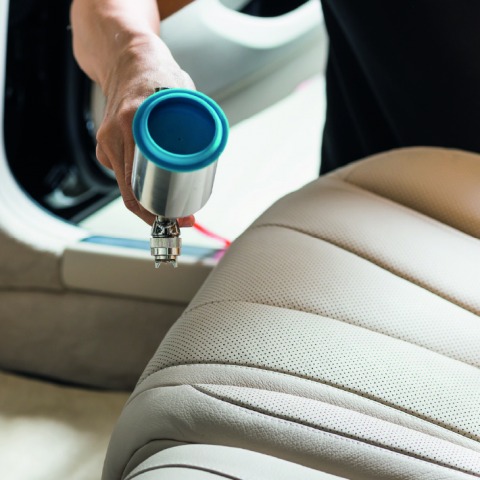 Videos
Discover all our videos
How to change the colour of your leather?
For the colouring of your leather you will have to go through four steps, it will allow you to obtain a very good and reliable result over time. We offer you a kit, the color change kit, it contains all the products necessary to perform this work. This includes a degreasing stripper, a hanging preview, two resicolors and a fixative. You can see on our website that there is a colouring kit and a colour change kit. The difference between the two is that in the change kit you will have an extra colour canister. Indeed when we change color we will use more color than on a tone-on-tone coloring. The leather being porous the colors enter in depth, and when we change color the first layers merge with the base color and then by superposition change the color of your leather. You can contact us at any time to ask us questions, send us pictures before, during or after your work.