There is a lot of confusion about this type of leather product, many of you confuse a leather polish with a leather colouring. Leather polish is made from leather wax and a leather colouring agent is added to the inside of the wax.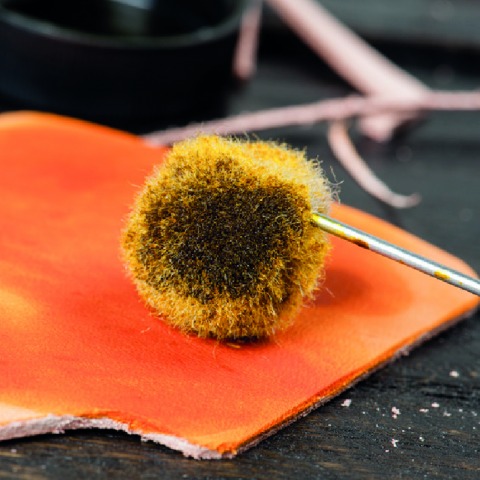 Videos
Discover all our videos
How and when to use a leather polish?
We do not manufacture this type of leather polish, we offer a balm, composed of leather cream and a leather dye, it is a product much more moisturizing than a normal shoe polish, its composition is much more complex. You can apply it like a normal leather polish or proceed to a long lasting leather stain by using the leather cleaner to prepare your support, then the balm and to finish the fixative to protect your work. We advise you to carry out this work every six months or so, our leather product is very effective in terms of hydration and colouring, if you apply it every three weeks for example you risk softening your leather too much. You have to respect a certain balance, too much moisture is as harmful as too dry.