Leather recoloring kit
Leather paint kit, enables the renovation and paint of thick leather. Useful for changing the colour of pigmented leather, a complete armchair, car seat, jacket or riding trousers.
200ml = 1 armchair or 1 seat auto.
500ml = 1 sofa or 2 seat auto.
1000ml = 2 armchairs more 1 sofa or complete interior auto.

Free delivery for orders over 250 dollars.Order treatment under 48 hours.
Do you have questions ? Contact us: +33 (0)5 53 67 82 43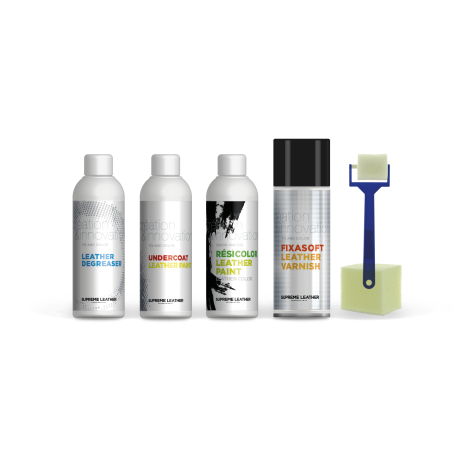  
The Leather Paint Kit 1 seat is enough to colour an entire armchair (seat, backrest, armrest, frame), a car seat as well as door fittings, a jacket or riding trousers, a travel bag... With a resicolor you can chose any color car leather dye for exemple..
The kit allows a site full of coloring a chair (seat, back, arm structure), a car seat and door trim, jacket or pants motorcycle, a travel bag, ...
This kit can be used to change the colour of pigmented leather. In this case, you should double the volume of resicolor, adding an extra 200 ml of the same colour resicolor. Restores colour and shine to your leather. Change the colour of your leather. Can be used on all pigmented leathers: calfskin, buffalo hide or all thick leathers: motorbike leather or car detailing.
You might also like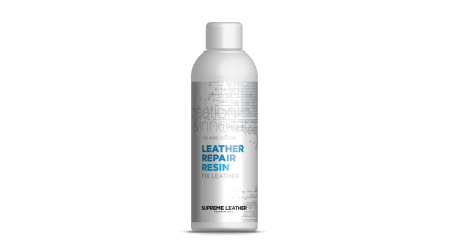 Leather repair resin, minor repairs to leather: repairs weakened leather, strengthens your...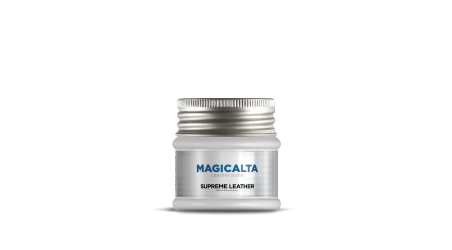 Magic Alta – Repairs leather after burns, tears and any type of hole. Repairs torn or pierced...
No customer reviews for the moment.