Matt leather varnish
The fixatif is a product for protects your color and leather, the fixative is much more powerful than a waterproofing leather example. It is much more resistant to wet and dry friction.
200ml = 1 armchair or 1 seat auto.
500ml = 1 sofa or 2 seat auto.
1000ml = 2 armchairs more 1 sofa or complete interior auto.

Free delivery for orders over 250 dollars.Order treatment under 48 hours.
Do you have questions ? Contact us: +33 (0)5 53 67 82 43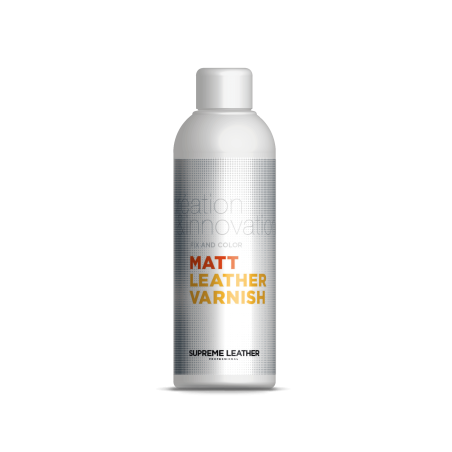  
It is imperative to apply the fixative to protect your leather dye or leather paint, this one gives your mat leather. He adds and improves the feel and texture of leather, it has a very soft, silky smooth, very natural and very attractive to customers.
No customer reviews for the moment.